In 1976 Franco Alessandrin, with already a ten year experience working on vintage cars, decided to start his own business.
The Carrozzeria Franco was born.
We are specialised in vintage cars, in particular British brands such as Jaguar, MG and Austin Healey, but also working on Porsche, Mercedes, Alfa Romeo and the most popular brands of the '50s and' 60.
The work goes immediately well, and Franco moves to a larger location in 1998, joined two years after by his son Giacomo, to whom he transmits the same passion for vintage cars.
One day Franco expresses the desire to own a Jaguar E type, after having restored so many for his customers. The opportunity arrives soon at a vintage car exhibition, where Giacomo identifies what could be the prize for his father's years of work.
It's their first Jaguar, the beginning of a new era .
Giacomo's arrival adds to Franco's mastery an entrepreneurial vision aimed at innovation.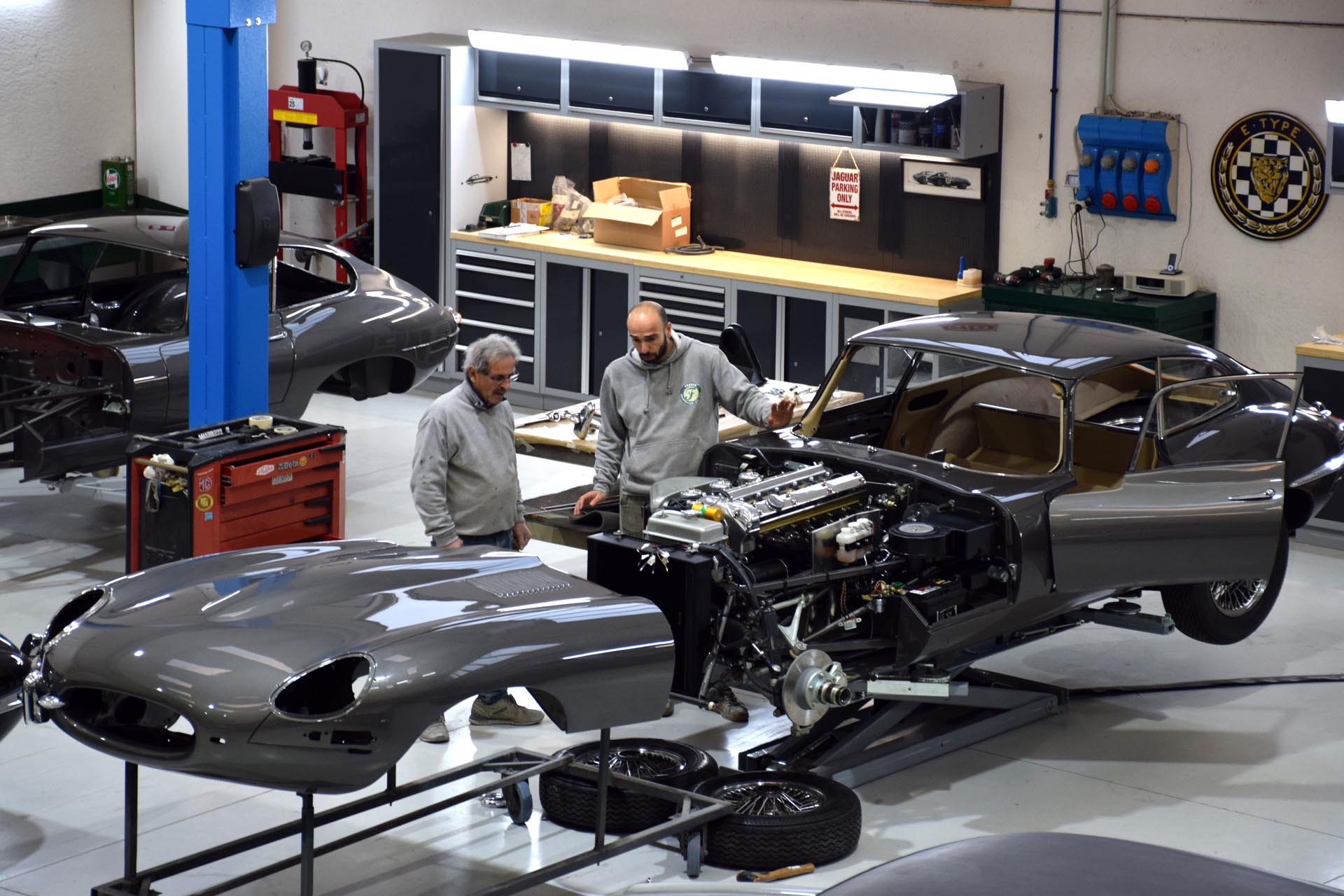 It's the era of the internet and globalization so Giacomo decides to go out and look for new opportunities, inspired also by the purchase of the first Jaguar to be restored.
Soon after he makes his first trip to the Netherlands looking for other cars, and starts creating a network of contacts. Born as a classic body shop, Carrozzeria Franco becomes also a car "dealer" and starts buying cars all over the world for its customers.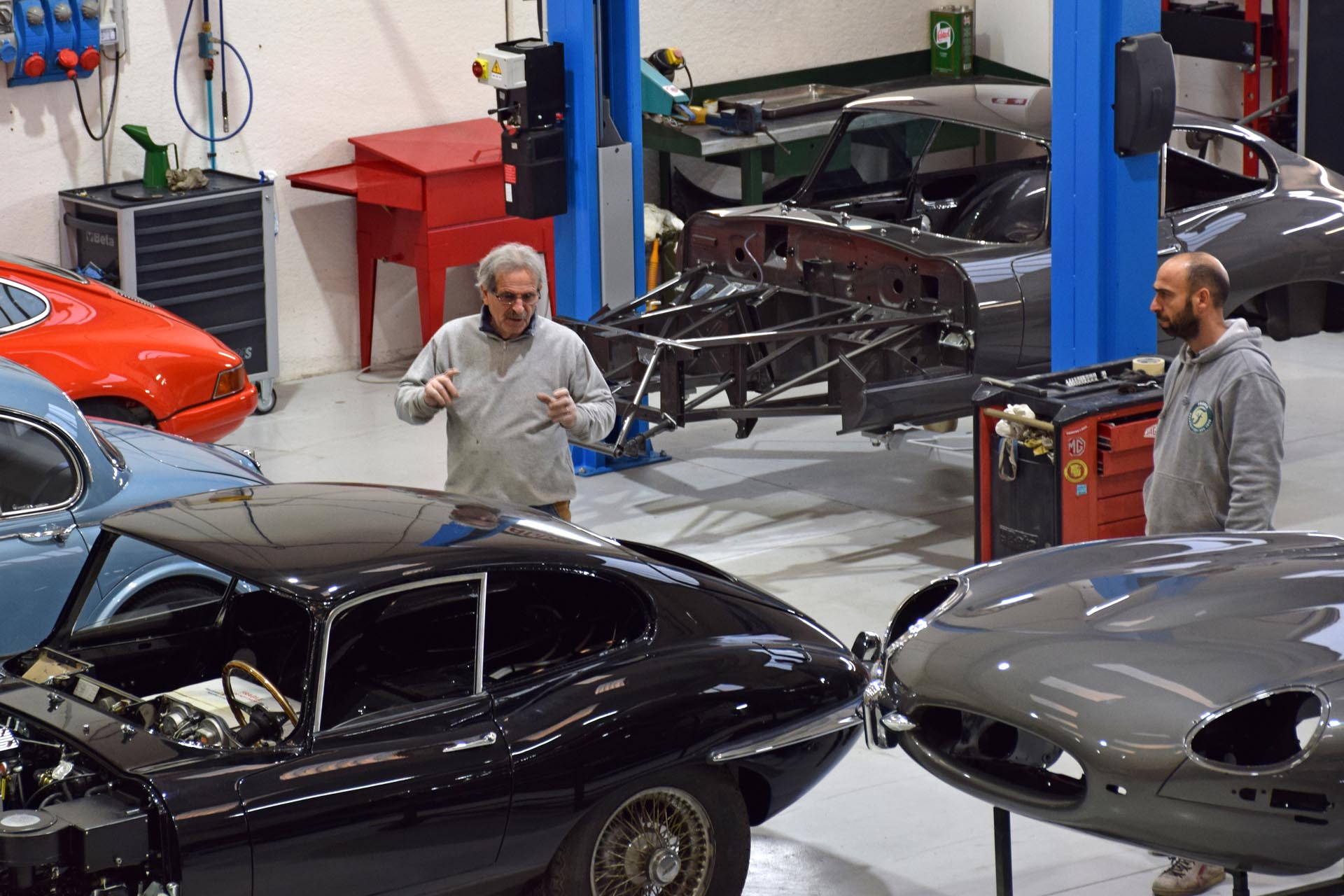 The growth is constant and in January 2020 the area of the warehouse is doubled to the current 1000 square meters: more space for cars and new offices with a view on a fleet of cars made of Jaguar, Porsche, MG, Alfa Romeo, Austin Healey and many more vehicles.
A modern body shop, with a lot of personality, while remaining a family business carried out by true lovers of vintage auto.
For this reason customers often visit Carrozzeria Franco, to be told the story of their cars, to consult one of the many books that Giacomo and Franco have studied with passion, to exchange words and drink a coffee in a cozy but at the same time highly professional place.
If your dream is to buy or restore a vintage car, Carrozzeria Franco is the right place for you.